Damien "Dj Composition" Allen is one of Michigan's most electrifying Dj's and one
of its best entertainers. Massive amounts of people vibe, rock, roll, dance, chill,
groove, and party to this man's undeniable skills on the one's and two's. No matter
the environment and atmosphere Dj Composition will raise the intensity level, by
any means necessary. He has opened up or hosted for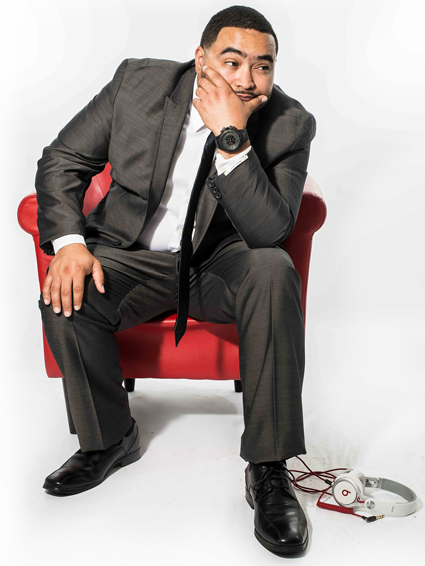 Kool Moe Dee, 50 Cent, Redman & Method Man, Fabolous,
Wacka Flacka Flame, Raekwon, Cappadonna,
Ghostface, and more. Although, he hasn't won any
awards for entertainment, thus far, merely check the
comments on a slew of photos from any event that
he has been apart of over the years, and you too
will say, "That's my DJ!"
Born on a U.S. base in Germany, but raised
in Detroit and Grand Rapids, Michigan his love
of music started in Grand Rapids. At 13 Damien
Allen walked into Jamming Cd's and Tapes. Now
Beatniks, it was also called the Hip Hut , It's in
these walls of music where he's met Omega
Supreme, Ill One, Hypnotik, and Troy Skee.
This led to Dj Brown Hornet taking him under his
wings at 1680am J.A.M.S. with his first Internship.
At 16 he Dj'ed his first gig at a teen night at Maxim
in Grand Rapids, Michigan and shortly after bought
his first pair of Technics. In his high school yearbook,
you would often see him with headphones and his
equipment! Spending a ton of time between
Grand Rapids, and Detroit, it was Detroit that gave him
his first residency. From parties, to bars, festivals,
nightclubs, venues, and private events, Michigan
and the Midwest know DJ Composition as a top
notch party controller, one of the hardest working performance DJ's ever.
DJ Composition's aim is to find the common denominator that will turn a room full of strangers
into friends at the end of the night. This perpetual journey helps people remember the "good times and memories,"
escape from the bad, while creating new and unforgettable experiences. Damien's remarkable blends, transitions, knowledge,
ears for music, and his passion for this art form makes him a formidable monster on the one's and two's. His favorite quote is,
"Stay hungry, stay humble!" His biggest influences are Muhammad Ali, Bruce Lee, Dj Scratch, and Dj Jazzy Jeff, I promise you
this, DJ Composition can only bring his absolute best to the table!